Ruthie Natanzon and Lulu White
Respite Plaza
November 30, 2018 – January 11, 2019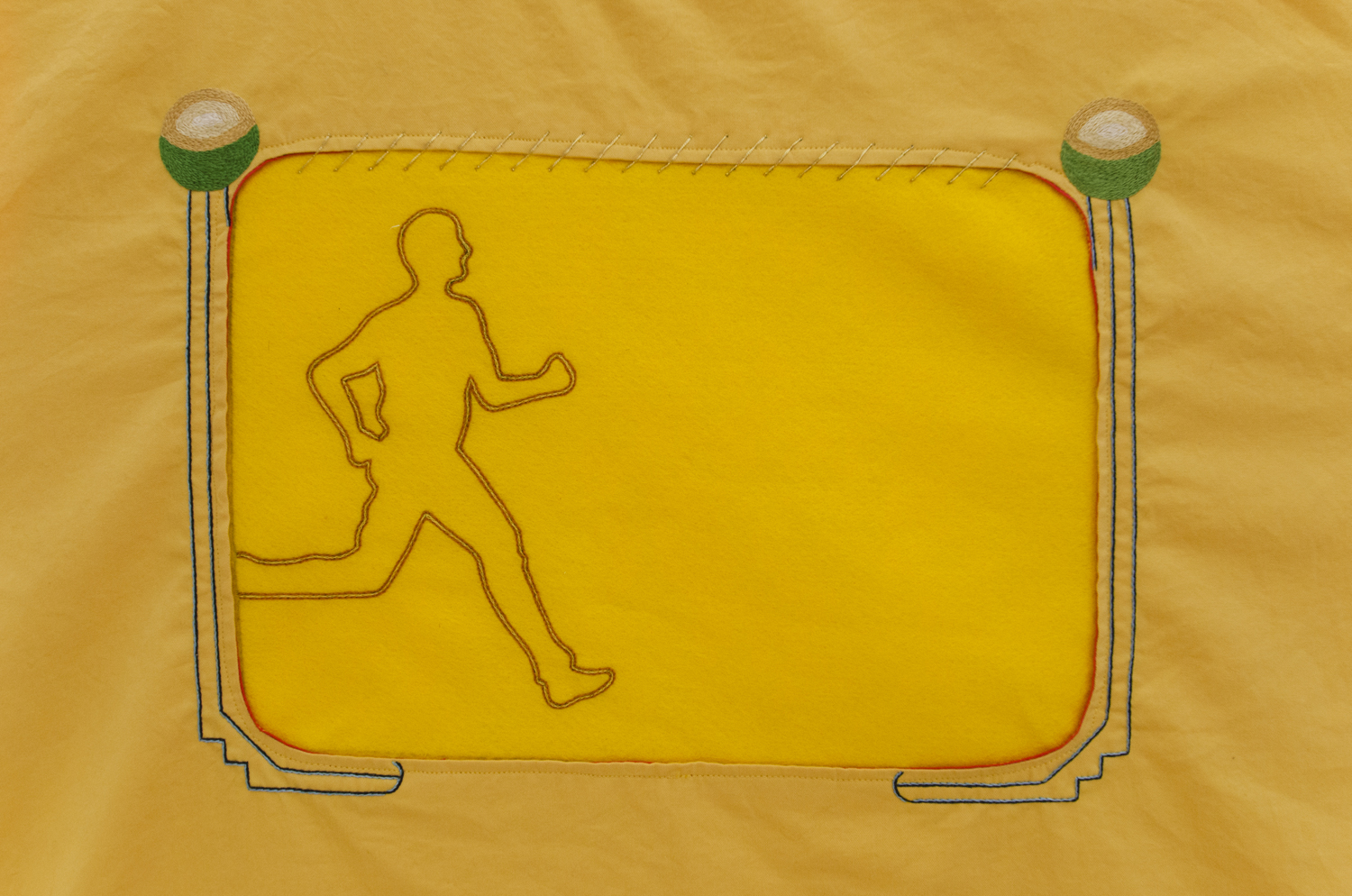 THIS SITE COMMEMORATES A HISTORICAL EVENT PRESERVED IN LOCAL PUBLIC RECORD:

A MAN STOOD IN A CLEARING FACING WEST TOWARD A ROAD AS THE SUN BEGAN TO LOWER. HE TURNED AWAY FROM THE ROAD AND FACED THE SAGEBRUSH THAT LINED ITS EDGE. LAID OVER THE LEAVES, THE MAN NOTICED HIS SHADOW OUTLINED BY THE ORANGE LIGHT OF THE SUN, AND A CAR PASSED BEHIND HIM LIKE WIND. SHORTLY AFTER THIS OCCURRENCE A PUBLIC PHENOMENON EMERGED. SOME RESIDENTS DESCRIBED A FRANTIC CURIOSITY FOR THE EXPANSE BEYOND THE BRUSH THAT FRAMED THE CITY. OTHERS WERE PARALYZED BY A SUDDEN AWARENESS OF THEIR INABILITY TO COMPREHEND WHAT HAD ONCE LAID BENEATH THE FOUNDATIONS OF THEIR HOMES.

PLANS FOR THE CONSTRUCTION OF THIS SITE AND ITS CORRESPONDING MONUMENT WERE DRAFTED BY THE COMMISSIONER'S BUREAU SHORTLY AFTER THIS OCCURRENCE. IT WAS DECIDED THAT THE CLEARING BESIDE THE ROAD WHERE THE MAN ONCE STOOD WOULD BE DEMARCATED WITH STONES – THE MONUMENT RESIDING WITHIN IT– IN THE SHAPE OF THE CITY'S LIMITS AT 1:112 SCALE. THE MONUMENT WAS DESIGNED TO ALWAYS STAND AT A DISTANCE JUST BEYOND THE TRAJECTORY OF EVEN THE TALLEST VISITOR'S SHADOW. IT IS IMPOSSIBLE TO GAIN PROXIMITY TO THE MONUMENT THAT WOULD ALLOW A SHADOW TO BE CAST ON ITS SURFACE.

NEAR THE EDGE OF CITY LIMITS, THE MONUMENT REMAINS THE FURTHEST STANDING STRUCTURE FROM THE CITY'S CENTER. DESPITE THIS, IT HAS BEEN SAID TO MAKE RESIDENTS FEEL "CLOSEST TO HOME".



FOR MAPS AND MORE INFORMATION PLEASE CONTACT
THE COMMISSIONER'S BUREAU AT (202) 208-3801.